Enjoy 25% Off on selected items when you order delivery at Simply Greek!
Popular Items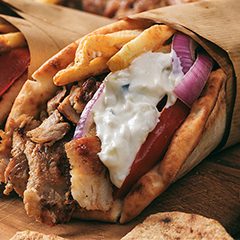 Chicken grilled from the spit in a Greek pita with tzatziki sauce, tomato, onion, Greek fries.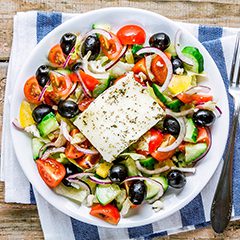 Feta cheese, tomato, cucumber, green bell pepper, red onion, Kalamata olives, oregano, olive oil.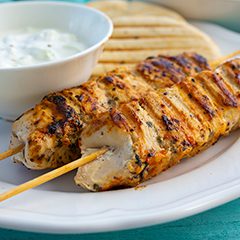 Two skewers of marinated chicken, side of Greek salad, rice and pita bread and side of tzatziki.
Halloumi cheese coated with our blend of breadcrumbs and zaatar.
Authentic Greek dishes prepared with fresh ingredients and served artfully. Reasonable prices.

Thoroughly enjoyed their meze appetizer's. They offer a good menu selection for lunch or dinner. Menu that's not overly expensive.
Found this gem while searching online, we just decided to give it a try blindly. The gyro I had was delicious. The halloumi fries was really good. I don't normally opt for halloumi, but it I'm happy I gave it a try. We will order again.

I'm Greek and the food tastes amazing. The tatizki was better then we make at home. My wife loves the gyro and Greek fries.